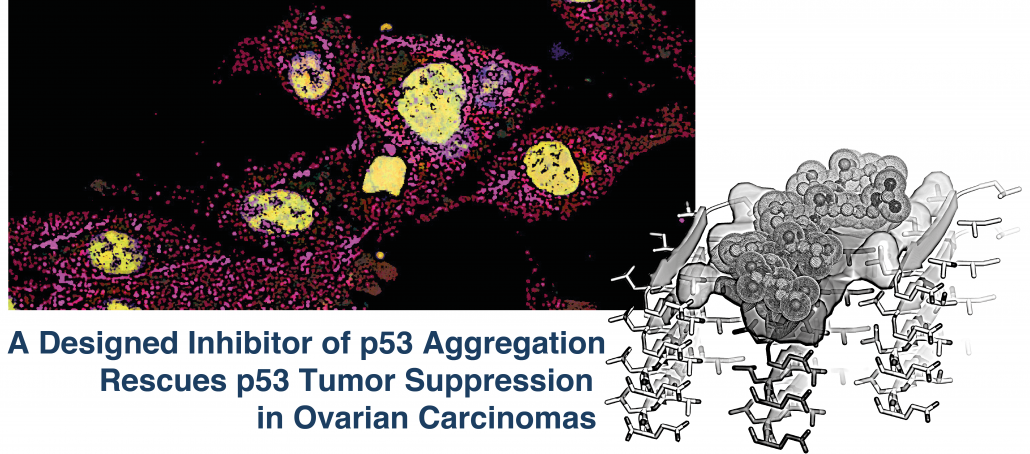 Approach borrows from technique of inhibiting protein fibers that cause Alzheimer's and Parkinson's diseases
* High-grade serous ovarian cancers are aggressive tumors, and most patients relapse despite standard therapy
* UCLA researchers developed a peptide that penetrates cancer cells and stops their growth by restoring the protective function of the p53 protein
* Scientists hope to test this therapeutic approach to treat women with ovarian cancer in the near future
UCLA scientists have developed a promising novel method to treat gynecologic tumors. The approach focuses on a protein called p53, which is commonly mutated in women who have high-grade serous ovarian cancer, the deadliest form of reproductive cancer. In many women with the disease, the cancer is very advanced by the time it is diagnosed and is therefore difficult to treat.
https://www.doe-mbi.ucla.edu/wp-content/uploads/2016/01/DOE_8-1.png
2787
6317
DOE-MBI Staff
https://www.doe-mbi.ucla.edu/wp-content/uploads/2021/07/DOE3_newlogo4.jpg
DOE-MBI Staff
2016-01-06 23:19:24
2021-08-26 18:41:40
UCLA Scientists Test New Strategy That Could Help Fight Ovarian Cancer