Division of Microbial Genomics and Proteomics
Unicellular organisms account for a substantial fraction of global primary productivity. They represent the most evolutionarily and metabolically diverse organisms, with capacity to thrive in highly specialized environmental niches. In this Division, we apply emerging technologies to define and probe the genomes, proteomes and metabolism of prokaryotic and eukaryotic microbes. Our research efforts emphasize genome-level interpretations, especially in the context of the environment and in relation to other species, and offer a substantial component of discovery in uncharted metabolic pathways.
Division of Systems Biology and Design
Biological systems are distinguished by their high level of organization. Their composition from multiple interacting components allows them to exhibit many kinds of complex behaviors, enabling chemical transformations and synthetic processes that are often tightly regulated and/or spatially controlled for optimal performance. In this Division, we apply emerging technologies to dissect and re-engineer complex biochemical processes and structures. Our efforts aim to create advanced chemicals and novel biologically-based materials in support of DOE interests in energy, green chemistry, and bioprocessing.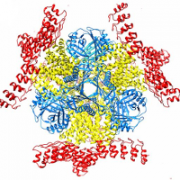 Significance New electron microscopy (EM) methods are making…
https://www.doe-mbi.ucla.edu/wp-content/uploads/2018/02/yuxi_pnas2018thm.png
200
215
DOE-MBI Staff
/wp-content/uploads/2014/11/institute-300x84.png
DOE-MBI Staff
2018-03-28 15:00:21
2018-03-28 15:01:10
Near-atomic cryo-EM imaging of a small protein displayed on a designed scaffolding system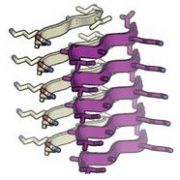 Interactions of LARKS protein domains More than 1500 human proteins…
https://www.doe-mbi.ucla.edu/wp-content/uploads/2018/02/zipper_mphughes2018.jpg
186
202
DOE-MBI Staff
/wp-content/uploads/2014/11/institute-300x84.png
DOE-MBI Staff
2018-02-09 14:58:13
2018-02-09 14:58:13
Atomic structures of low-complexity protein segments reveal kinked β sheets that assemble networks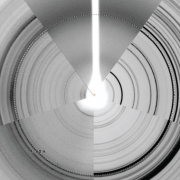 Control of metabolism by compartmentation is a widespread feature…
https://www.doe-mbi.ucla.edu/wp-content/uploads/2018/02/mphughes_2017-1.png
521
556
DOE-MBI Staff
/wp-content/uploads/2014/11/institute-300x84.png
DOE-MBI Staff
2018-02-07 11:06:08
2018-03-28 15:38:31
Low-complexity domains adhere by reversible amyloid-like interactions between kinked β-sheets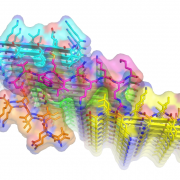 Published in Nature Chemistry Aggregated tau protein is associated…
https://www.doe-mbi.ucla.edu/wp-content/uploads/2018/02/inhibitor_image_seidler.png
560
1146
DOE-MBI Staff
/wp-content/uploads/2014/11/institute-300x84.png
DOE-MBI Staff
2018-02-07 10:46:41
2018-02-07 11:46:21
Structure-based inhibitors of tau aggregation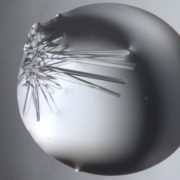 Dan Anderson We have our own water machine to make HPLC…
https://www.doe-mbi.ucla.edu/wp-content/uploads/2017/08/gold2.jpg
1200
1600
DOE-MBI Staff
/wp-content/uploads/2014/11/institute-300x84.png
DOE-MBI Staff
2017-08-07 17:38:49
2017-11-03 06:54:33
Protocols for some Crystallization Stock Solutions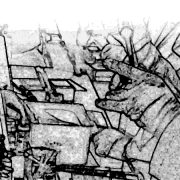 How to Prepare Heavy Atom Derivatives with Dimethyl Mercury and…
https://www.doe-mbi.ucla.edu/wp-content/uploads/2017/07/mentoring-copy.jpg
450
2140
DOE-MBI Staff
/wp-content/uploads/2014/11/institute-300x84.png
DOE-MBI Staff
2017-07-28 22:40:01
2017-11-03 06:51:49
How to Prepare Heavy Atom Derivatives with Dimethyl Mercury and Tetraethyl Lead