UCLA-DOE labs share resources and operate as a community. We mentor students from around the world along with local colleges, high schools, and UCLA Chemistry Courses.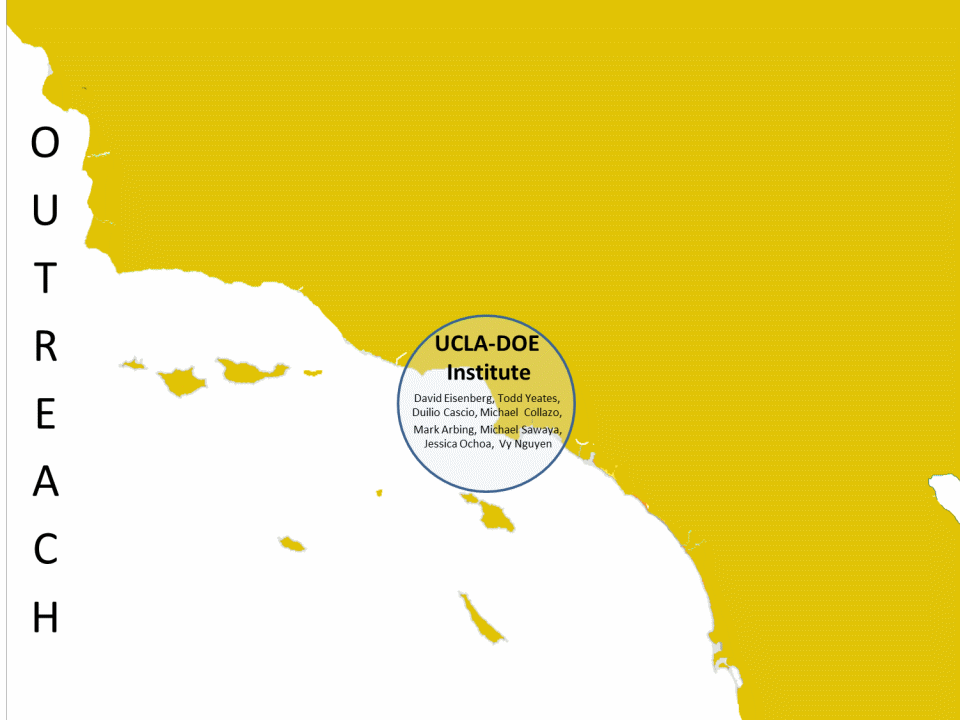 UCLA-DOE Institute Mentors and Instructors
David Eisenberg
Todd Yeates
Duilio Cascio
Isaijah Johnson
Mark Arbing
Michael Sawaya
Jessica Ochoa
Vy Nguyen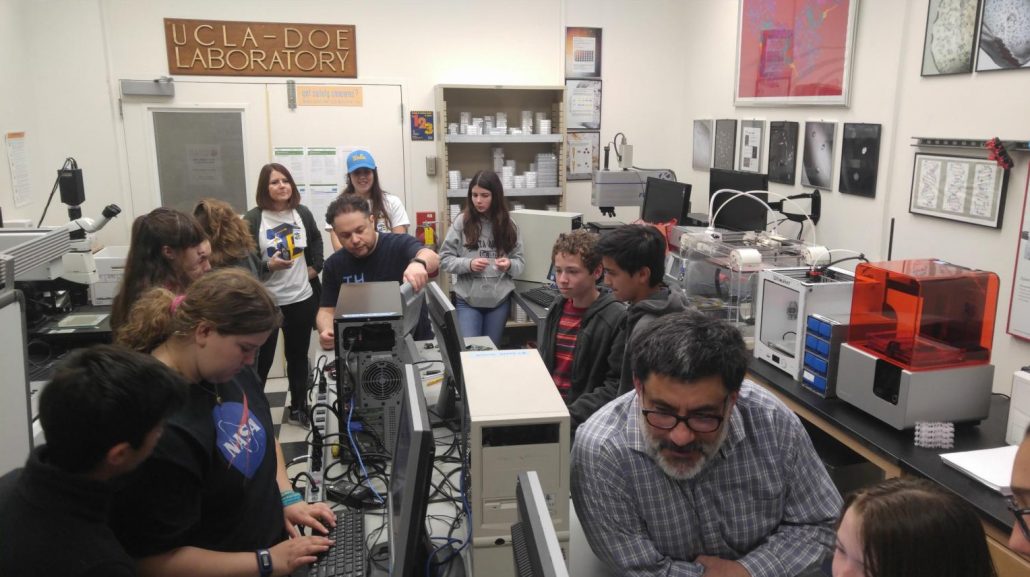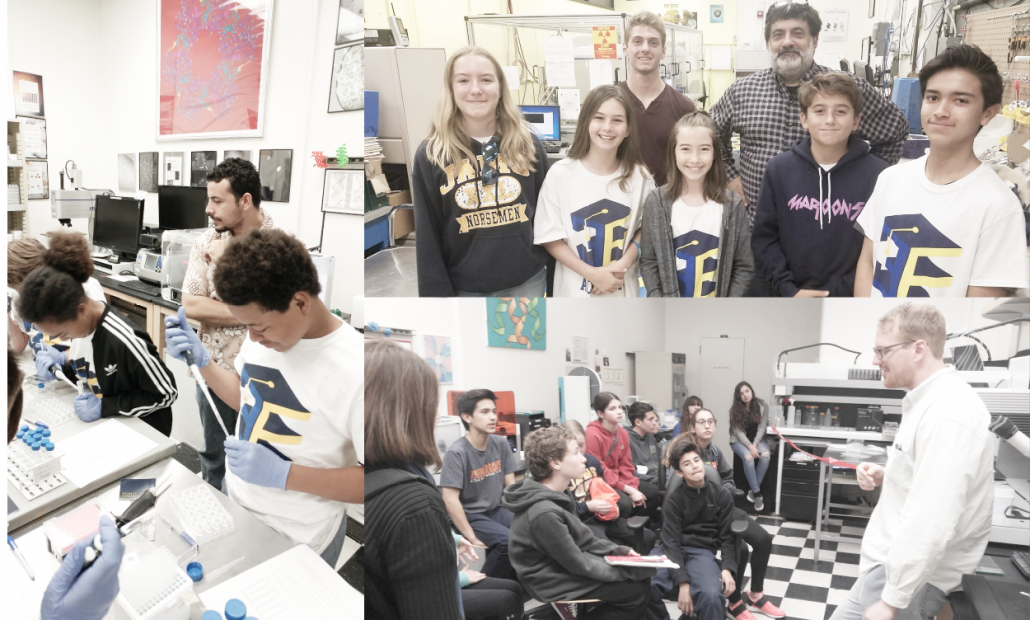 Local junior high students solve a crystallographic mystery in a 3-day event
Local school, Archer School for Girls, students mount and shoot crystals and build atomic models
iGEM Team of 3 students perform summer research in an International competition to make a synthetic molecular machine
Cal State Fullerton students receive crystallographic training at UCLA every two months for their projects
Whittier College students perform summer research: clone, express and purify proteins, crystallize, collect diffraction data, and refine stuctures
Victoria, Australia, 18 high school students mount and shoot crystals and build atomic models
Global Mentoring Program invites students from countries in underdeveloped scientific infrastructure to conduct research at UCLA.