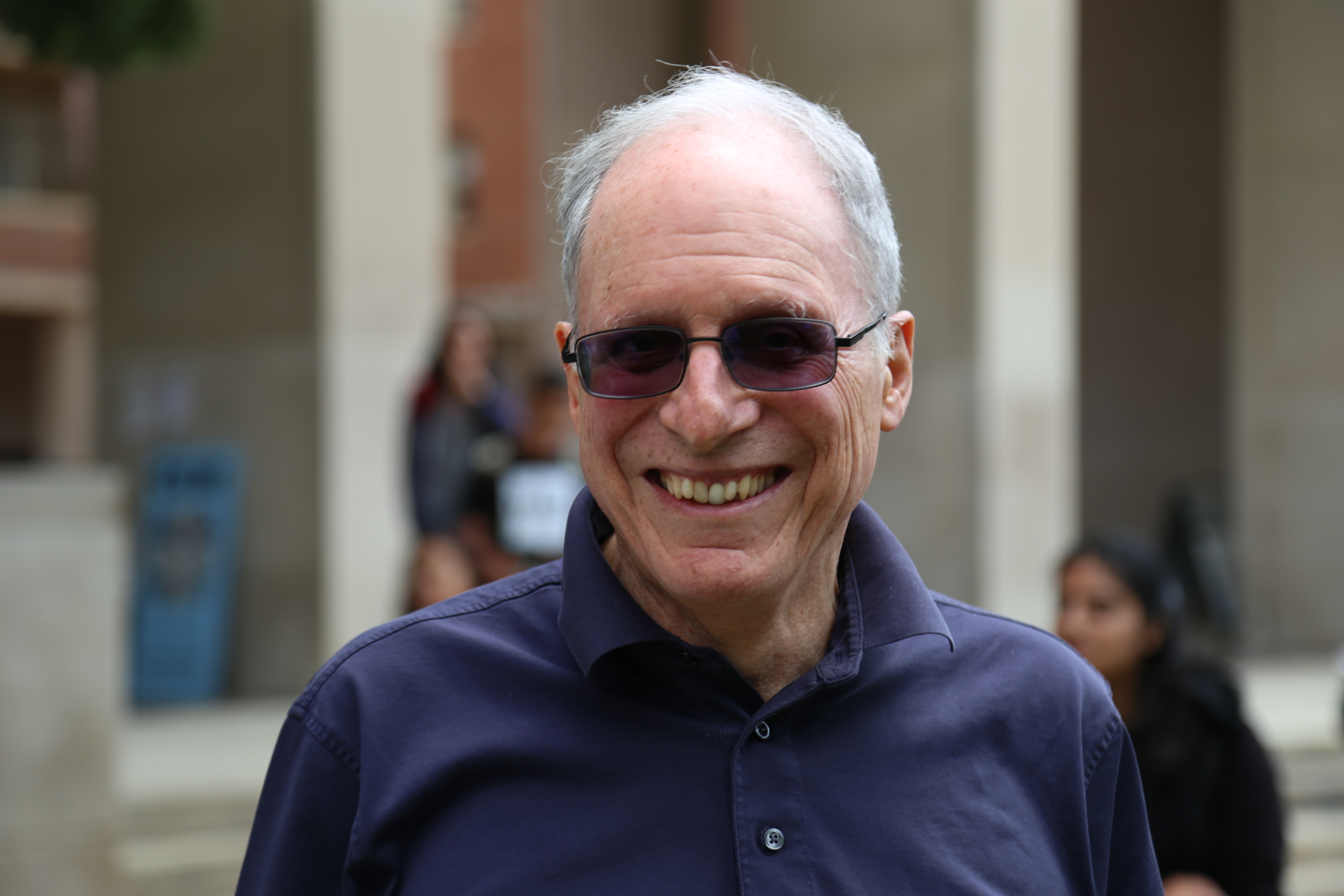 Professor David S. Eisenberg
Principal Investigator
UCLA-DOE Institute
david@mbi.ucla.edu
(tel) 310-825-3754
(fax) 310-206-3914
201A Boyer Hall
Administrative Assistant, Cindy Chau
cchau@mbi.ucla.edu
201 Boyer Hall
Mailing address:
Dept. Chemistry and Biochemistry
Univ. of Calif. Los Angeles
611 Charles Young Dr. East
Los Angeles, CA 90095-1569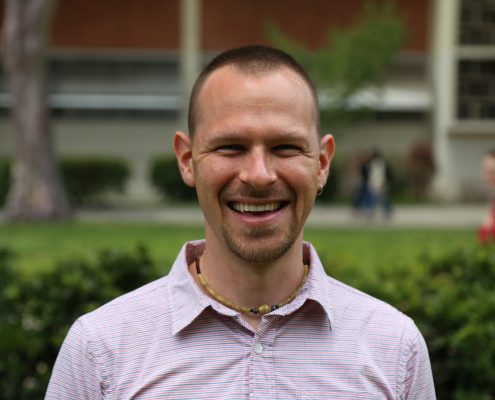 Paul Seidler
PostDoc
I am working on determining structures of Tau oligomers and amyloid fibers that are involved in Alzheimer's disease and other tauopathies. Through these studies I hope to uncover the structural basis of toxicity and seeding, as well as to understand how certain Tau structures might protect against disease. Additionally I am working with Lin Jiang to develop inhibitors that block Tau fibrillization based on structures that our group has solved.
UCLA-DOE Institute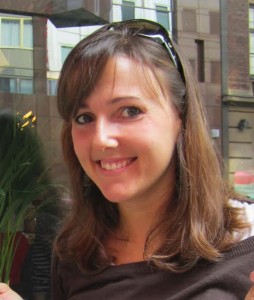 Lorena Saelices
PostDoc
My professional goal is to contribute to the understanding of the molecular basis of amyloid-related diseases from a structural point of view, in order to design effective and safe potential peptide therapeutics. Recent studies in collaboration with the Department of Chemistry and Applied Bioscience at ETH Zürich have resulted in the design and assessment of successful peptide inhibitors of protein aggregation for Alzheimer's disease and transthyretin amyloidosis. For my research, I combine structural analysis of amyloid protein segments and intact proteins with molecular and cell biology to test toxicity inhibition of our designs.
UCLA-DOE Institute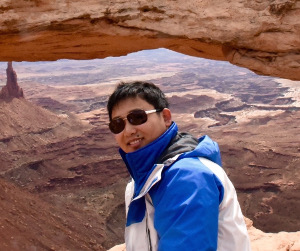 Qin Cao
PostDoc
I am a postdoc in Eisenberg's lab and my research here mostly focuses on the interaction between Amyloid beta (Aβ) and its binders (binding proteins/small molecules). My goal is to solve the crystal structure of binder stabilized Aβ (or Aβ derived peptides), or developing Aβ inhibitors from these binding protein/small molecules.
UCLA-DOE Institute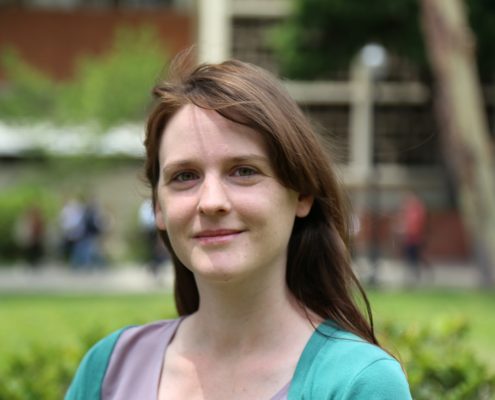 Sarah Griner
Graduate Student
My research focuses on determining the molecular structures of Amyloid Beta (Aβ), the protein responsible for Alzheimer's Disease. Aβ is observed as multiple aggregated structures including amyloid fibrils, smaller protofibrils, as well as oligomeric species which are associated with higher toxicities. By determining the structures of the distinct species, I hope to identify what features are responsible for Aβ toxicity. To this end, I have focused on familial mutations in Aβ which alter the structure and contribute to heightened toxicity and early onset of the disease.
UCLA-DOE Institute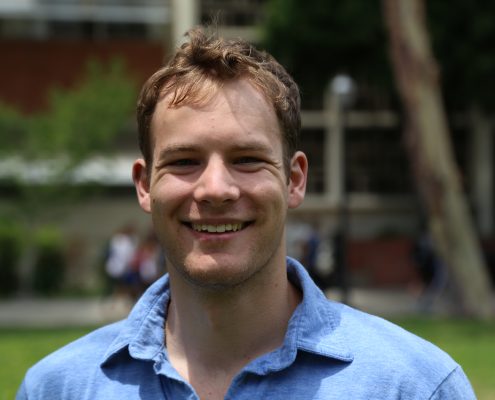 Michael Hughes
Graduate Student
Amyloid proteins are traditionally associated with neurodegenerative diseases like Alzheimer's Disease, Parkinson's Disease, and ALS. A hallmark of pathology from these neurodegenerative diseases is the presence of extraordinarily stable amyloid fibrils. Recently the McKnight lab has indicated that many RNA binding proteins with Low-Complexity (LC) domains such as FUS, TDP43, and hnRNPA2 can form a hydrogel composed of amyloid-like fibrils. LC domain oligomerization into fibrils is linked to important cellular functions; specifically stress granule formation. Unlike amyloid fibrils from neurodegenerative diseases, these hydrogel-forming amyloid fibrils are more labile. I study structure of segments from LC domains thought to be important for their fibril formation to identify structural features that may mediate their inherent lability relative to other amyloid fibrils.
UCLA-DOE Institute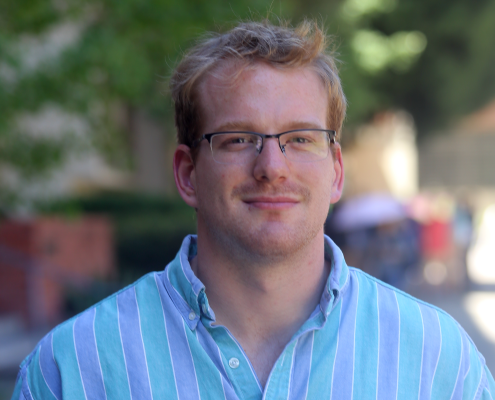 David Boyer
Graduate Student
I am using cryo-electron microscopy and diffraction techniques, along with X-ray crystallography, to study new and exciting structures of amyloid proteins. My main focus is discovering new structures of tau protein, which is involved in over 26 neurodegenerative diseases. These structures serve both to reveal fundamental insights of tau biochemistry and as templates for structure-based drug design. The overall goal is to develop structure-based inhibitors of tau aggregation that can be used to probe its role in neurodegenerative diseases and, hopefully, to prevent, delay, or reverse disease progression.
UCLA-DOE Institute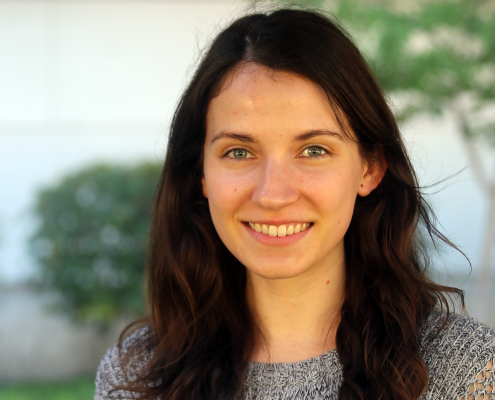 Jeannette Bowler
Graduate Student
My research focuses on characterizing the structure and mechanisms of cytotoxicity of α-synuclein, the protein implicated in Parkinson's disease. I am particularly interested in the interaction of α-synuclein with lipids, as it has been suggested that membrane disruption by α-synuclein oligomers or fibrils may be one mechanism of cytotoxicity. In addition, I am working on determining structures of amyloidogenic segments from the polyglutamine-rich proteins Huntingtin and CPEB.
UCLA-DOE Institute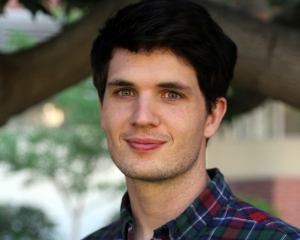 Kevin Murray
Graduate Student
UCLA-DOE Institute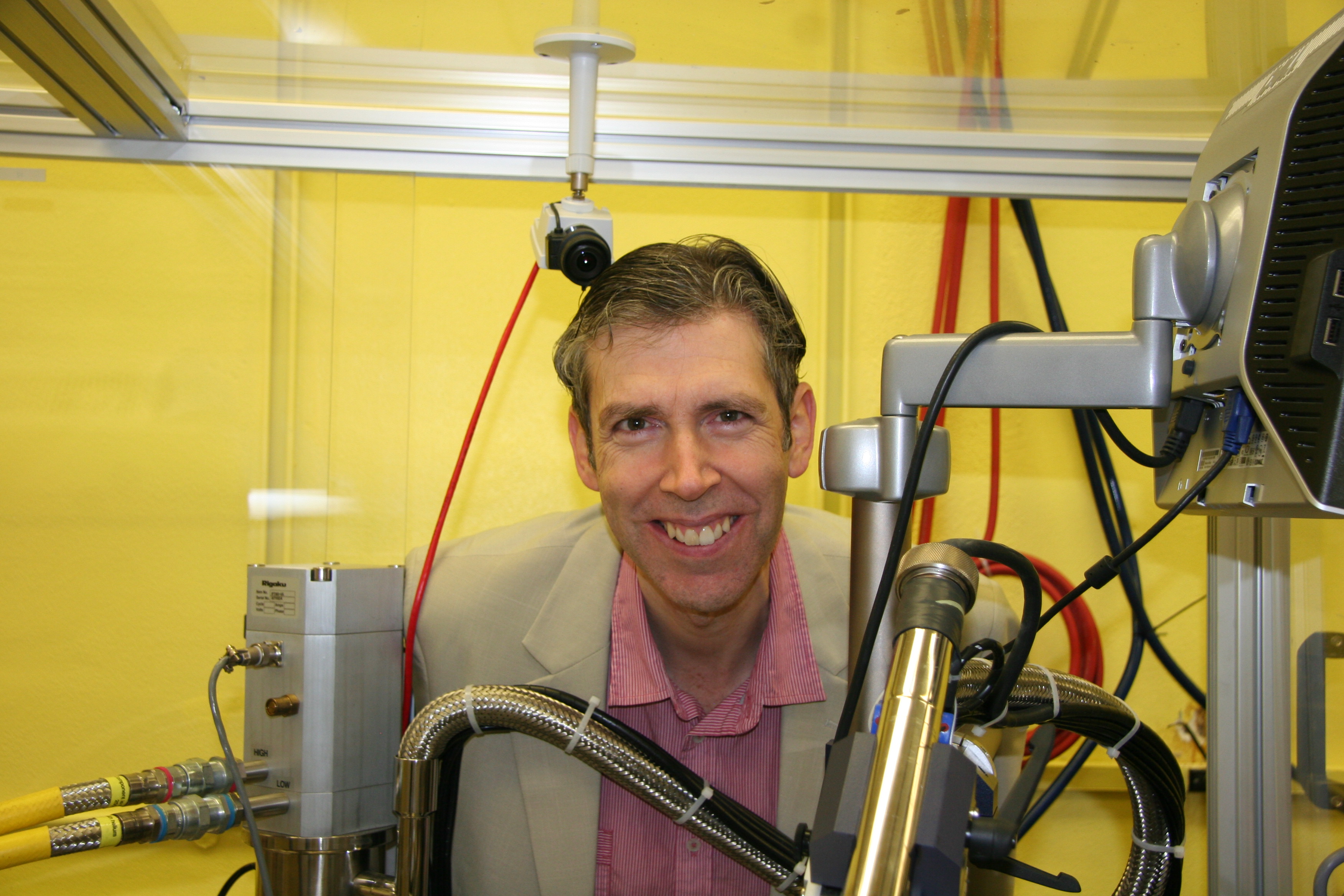 Michael Sawaya
Staff Scientist/Teacher
I help people to determine and analyze interesting macromolecular structures by crystallography. I assist with data collection, data processing, phasing, model building and structure interpretation, and teach others about these techniques.
UCLA-DOE Institute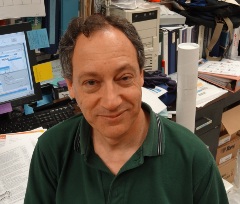 Dan Anderson
Laboratory Manager/Research Scientist
As Laboratory Manager, my job fluctuates. I keep the lab running, at the level of ordering supplies, equipment, and performing or ordering repairs. I do some of the equipment training. I am Safety Representative for the Eisenberg lab. When I can, I lend technical advice for lab work and occasionally for crystallography.
UCLA-DOE Institute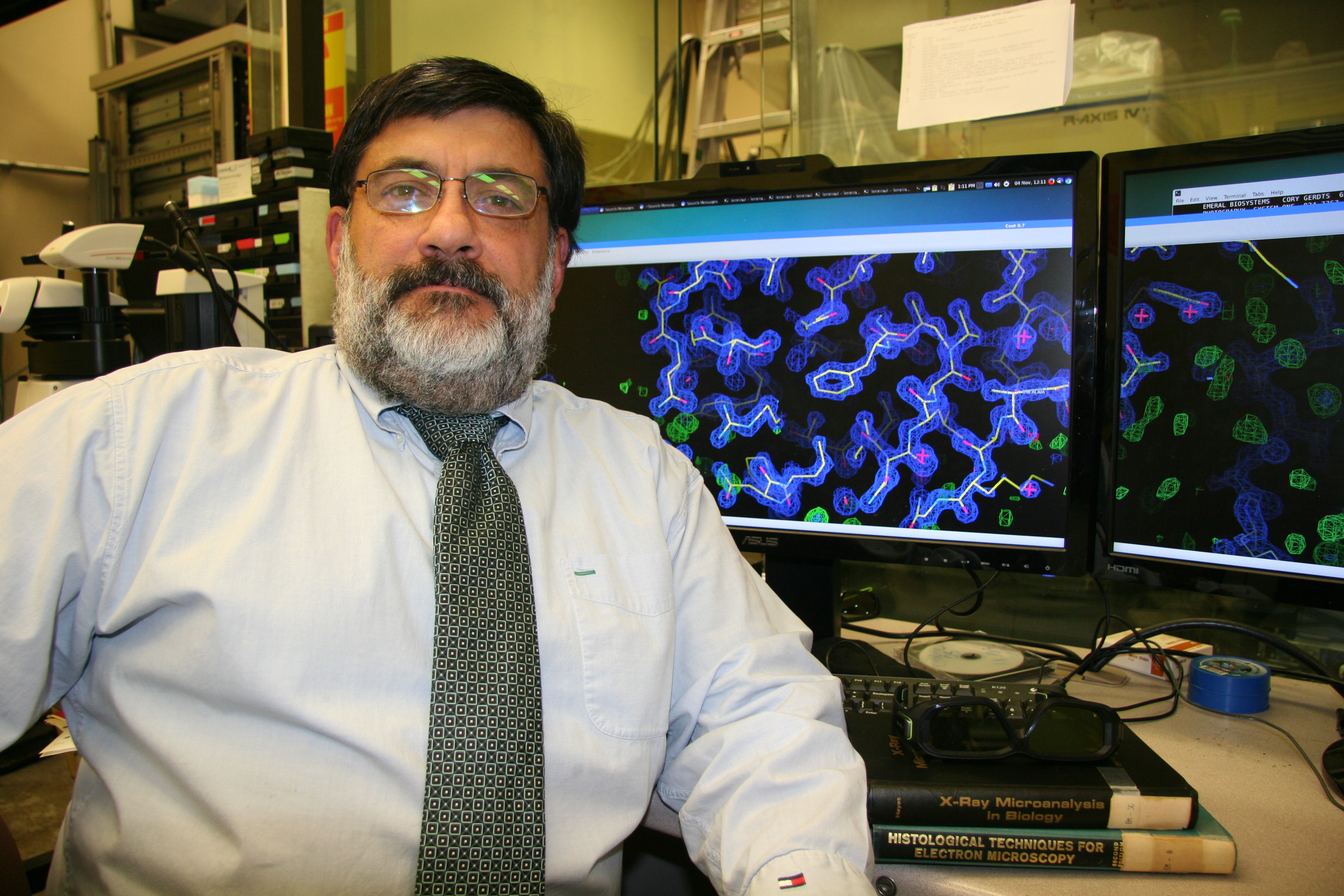 Duilio Cascio
Staff Scientist
There is a basic need to understand how proteins are involved in both normal and abnormal cellular processes. To understand how these proteins function at the molecular level, the detailed atomic structure is needed. The knowledge of the three-dimensional structures of proteins provides information upon which we can initiate new molecular, biological, biochemical, protein engineering and drug design efforts. My long-term goal is to provide state-of-the-art resources to researchers in the laboratory, enabling the detailed 3-D analysis of biological macromolecules that play essential roles in human health. I train students and postdocs to use sophisticated equipment and technologies. I also offer advice and technical assistance in sample preparation, crystallization, data collection, processing, atomic refinement and modelling.
UCLA-DOE Institute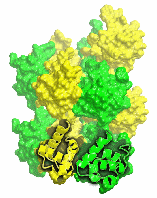 Sam Abramowitz
Intern
samabramowitz@yahoo.com
Boston University Class of 2014, BA in Chemistry, minor in Mathematics
UCLA-DOE Institute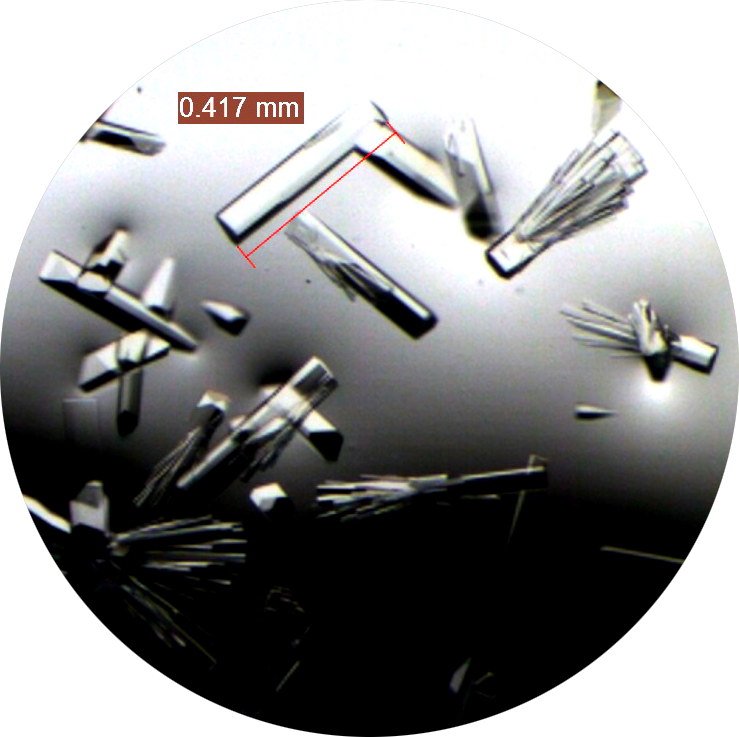 Isiajah Johnson
Intern
UCLA-DOE Institute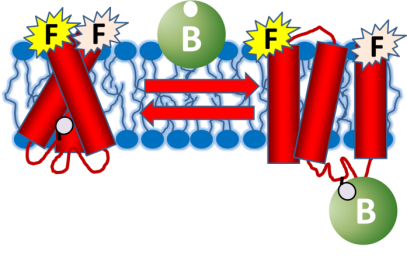 Geoff Pronovost
Intern
University of California, Riverside
UCLA-DOE Institute
Joan Reger
Intern
UCLA-DOE Institute