Commercial Crystallization Kits
The Sample Preparation and Crystal Screening Laboratory utilizes commercial kits from Emerald Biosystems, Hampton Research, and Qiagen. For initial screening of samples we typically recommend 4-8 screens consisting of: Crystal Screen I-II, Index, JCSG+, PACT, PEG-ion/Cryo, SaltRx, Wizard I-II, and AmSO4.
Please note, only underlined screens are kept ready to use for crystallization trials. Please notify us in advance if you would like to perform less common screens. They are typically ready within 24 hours.
If you're curious about the amount of overlap between the screens below, download this (excel):
Crystallization Screen Comparison

Download Composition Tables & Scoring Sheets

Molecular Dimensions
www.moleculardimensions.com
    Structure Screen (SS)
sparse matrix, broad screen of salts, polymers, organics, and pH
    MemGold (MemGold)
sparse matrix, designed for alpha and beta membrane proteins
Composition (pdf)

    MIDAS (MIDAS)
sparse matrix, unconventional and synthetic organics
Composition (pdf)

Emerald Biosystems
www.emeraldbiosystems.com
Emerald Additive Screen Optimization
96 unique additives
Composition (pdf)
Wizard
sparse matrix, broad screen of buffers, crystallants, and pH
Composition (pdf), Scoring Sheet (pdf)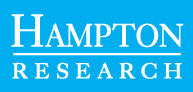 Hampton Research
www.hamptonresearch.com
Additive Screen Optimization
96 unique additives
Composition (pdf), Scoring Sheet (pdf)
Detergent Screen Optimization
96 unique detergents, ideal for membrane proteins
Composition (pdf), Scoring Sheet (pdf)
Index (ind)
grid, sprase matrix, broad screen of salts, pH, PEG, and organics
Composition (pdf), Scoring Sheet (pdf)
PEG
sparse matrix
Composition (pdf, pdf), Composition (Excel , Excel) Scoring Sheet (pdf, pdf)
SaltRx
sparse matrix, salt & pH only
Composition (pdf , Excel), Scoring Sheet (pdf)
Silver Bullets Optimization
96 solutions using small molecule/macromolecular digests
Composition (pdf), Scoring Sheet (pdf)

Qiagen
www.qiagen.com
AmSO4
grid/sparse matrix/ionic
Composition (pdf , Excel), Scoring Sheet (pdf)
ComPAS
sparse matrix, salts/organics/polymers as precipitants
Composition (pdf , Excel), Scoring Sheet (pdf)
Cryos
sparse matrix, glycerol as cryoprotectant
Composition (pdf , Excel), Scoring Sheet (pdf)
JCSG+
sparse matrix, mostly polymers as preciptitant
Composition (pdf , Excel), Scoring Sheet (pdf)
MbClass
sparse matrix, designed for membrane proteins
Composition (pdf , Excel), Scoring Sheet (pdf)
MbClass II
sparse matrix, designed using conditions of alpha-helical proteins
Composition (pdf , Excel), Scoring Sheet (pdf)
MPDs
grid/sparse matrix/ionic, 2-methyl-2,4-pentandiol organic precipitant
Composition (pdf , Excel), Scoring Sheet (pdf)
Nucleix
sparse matrix, designed for nucleic acid/protein-nucleic acid complexes
Composition (pdf , Excel), Scoring Sheet (pdf)
PACT
grid, pH/ionic screen with PEG as precipitant
Composition (pdf , Excel), Scoring Sheet (pdf)
ProComplex
sparse matrix, designed for protein-protein complexes
Composition (pdf , Excel), Scoring Sheet (pdf)